Sick And Tired (2015)
A piece about madness, relations and our future.
Sick And Tired is inspired by Stephen Emmott's book 10 Billion.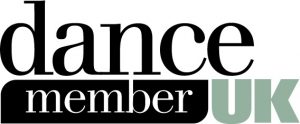 Save
Save
Save
Save
Save
Save
Save
Save
Sick and Tired for the most pleasing use of space and perspective kept between the individual dancers, showing that although immersed in themselves, they were unwittingly still part of a bigger picture.
SICK AND TIRED surprisingly alleviates the feelings that its title suggests, not so much by astoundingly articulate, up-beat choreography but by the artistry of its four individual dancers. Although some of their actions are too random, (shouting out names of disturbing noisy animals and objects, or undressing male dancer Alessio Cappelli), the performers nevertheless tackle some adventurous lifts and partner work as if their lives depended on it. It's really a piece about people going mad – and annoying each other, but effective choice of music – Max Richter and Leonard Cohen plus daring, pleasingly unpredictable dancing, keeps energy and interest levels raised.
In Sick and Tired four performers danced with much fluidity and grace while remaining oblivious to each other. Dark blue costumes and golden lighting emphasise their expressive hand and arm movements which indicate their individual mad obsessions. Pleasing use of space and distance meant they created a coherent tableau even when dancing alone. We are all part of a bigger picture even when we don't realise it, seemed to be the message.
Towards the end words vied with the music, diluting the effect.'The cure for the world's ills is change. There is no change without reason. There is no reason without sanity' intoned the male lead before being stripped to his underpants to a version of Silent Night. How do we know who is sane and who isn't? It made me think.