Fathers And Sons
Five unique stories of sons being left by their fathers during their childhood years.
T a n z t h e a t e r Adrian Look has collaborated with Visual Artist Cristobal Catalan, Light Designer
Santiago Martinez and costume designer Marie Yagami for this production.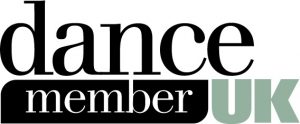 Save
Save
Save
Save
Save
Save
Save
Save
Save
A unique experiment in memory, multimedia and dance. Inspired by the dancer's true experiences. Five moving stories of sons, childhood, the absence of paternal love, memory and self-embodiment. Fathers and Sons takes these unique experiences and creates an innovate piece mixing video art with the approach of German Tanztheater.
Review
Siobhan Murphy
(Arts sub-editor for The Times, dance reviewer for DanceTabs)
A potent blast of tanztheater – the "dance theatre" style of Pina Bausch – provides the highlight of the evening. The German choreographer Adrian Look's Fathers and Sons is an exploration of what it means to grow up with an absent father. Drawing on personal experience, the five performers weave wryly humorous depictions of what their dads weren't there to teach them (how to tie a tie, iron a shirt, shave, swim, etc) with intense danced meditations on the different sorts of emotional damage that missing relationship wrought. The desperate lamentation in Phoenix Chase-Meares's solo is heartbreaking, as is Songhay Toldon's impotent battle with a projected silhouette. But the sheer joyfulness of the work's resolution will bring a tear to your eye.
For more pictures click on the photo below
Save
Save
Save
Save
Save
Save
Save
Save