The Art of Humour
Double Bill | The Art of Failure | Fix what is not broken

This production is funded by Arts Council England.

At the end of this project we will share two pieces exploring the balance of drama and humour in our work at the Cockpit Theatre in Marylebone.
The Art of Failure and Fix what is not broken, a brand new duet inspired by the ambiguous relationship of Ron Mueck's Spooning Couple.
As part of this project we also have a range of offers for professional artists and non professionals aiming to explore how to incorporate the use of humour into their work.
Please check the following link for all information on our:
Company Class (every morning from 10 - 11.15am) | 20 - 31 August

Repertoire Workshop and exploration of the us of humour (3-5pm at The Place) | Saturday Sept 1st
Open rehearsals including Q&A (24 + 28 August)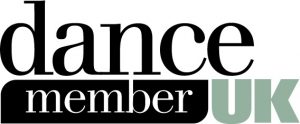 Save
Save
Save
Save
Save
Save
Save
Save
Save